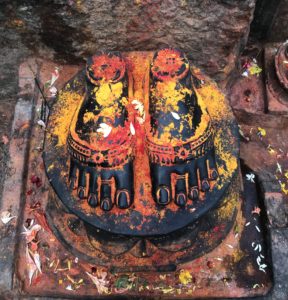 At last life returns to a somewhat (new) normal stage with most Covid-regulations lifted. This means we can look forward to seeing each other more often again both on and off the yoga mat. Despite some remaining restrictions, the autumn semester started in a positive mode with a successful guest workshop by Tim Feldmann in August, a busy yoga festival at Ribban beach, fully booked foundation courses and most recently a weekend retreat at Snapparp's farm in Österlen. If you missed some of our previous events, don't worry - more goodness is coming up late autumn and winter. Keep reading this newsletter to learn about all the workshops and social events we've got planned for you.
THE AUTUMN SCHEDULE (here) is runs until 23/12, but we will suspend our virtual yoga classes as from 4/11 (only the monthly philosophy course will continue online). During the Christmas and New Year holidays and the first week in January, we'll have adapted opening hours (more info closer to time). In the so called Boxing week 27-30 Dec, Matt Ryan from Manchester visits our shala for a 4-day guest workshop (see below)
POST-CHRISTMAS YOGA with MATT RYAN - We are very happy to welcome Matt Ryan from Manchester to our shala and for him share his long experience in Ashtanga yoga and Zen meditation with us. Matt's 4-day guest workshop on 27-30/12 includes both morning mysore classes, mid-day Zen meditation and specially themed evening workshops. Do not miss the chance to learn from a fun, down-to-earth and very competent teacher like Matt when he visits Malmö. The workshop is given in English - read more on our website (follow the link).
MORE EVENTS coming up in Nov/Dec:
An EXTRA FOUNDATION COURSE (5-week intensive) starts on Monday 8/11. Participants may, as usual, join one Mysore class per week in addition to the course. Please share with friends or family who might be interested in this course. Help spread the word so that more people can enjoy the benefits of yoga. Click on the link for more info and registration.
YIN YOGA & MEDITATION with Miho continues/resumes on Tuesday 9/11. Please note that the class/course is taught only in Swedish. Existing members can use their monthly/klipp cards to attend the course, but pre-registration via Medborgarskolan is required for everyone. More info here.
FRIDAY FUN our alternative after work class, returns on 12/11 with the theme of back bends. The class provides an opportunity to deepen your knowledge of how the body works and how to exercise back bends in a safe and sustainable way. Isabella teaches the classin a both challenging and playful manner. It is suitable for all levels of yoga practitioners except complete beginners. Read more and register here.
CHRISTMAS PARTY / BRUNCH on Sunday 5/12. We have missed our annual end of the year potluck brunch but now that the restrictions for social gatherings are gone we can finally arrange it again! On Sunday 5/12 after the guided Primary Series, we invite all of our practitioners to a Christmas brunch (potluck). Everyone is welcome including family and friends. If you can't make it to to class, you are of course welcome to join only the party afterwards. Bring a vegetarian/vegan contribution to the buffet and please register in advance (read more in the event description)
108 SUN SALUTATIONS Friday 10/12. We end the year in the sign of giving and traditionally do 108 sun salutations in support of the organization V-Care in Mysore, India. V-Care works for children's rights amongst the most vulnerable groups in Indian society. The class is donation-based, i.e. you give a contribution in cash or via swish 123 576 46 91. Donations are welcome even if you do not participate in the class. More info and registration via the link.
That's all for now; the next newsletter will be distributed mid-December with info about the Christmas/New Year schedule and a taste of what we have lined up for the spring. Please stay updated in the meantime by following us on social media and if you're not already a member of our closed Facebook group, we recommend that you apply to get access to daily updates.
A warm welcome to our shala at Värnhem. See you on the yoga mat
Isabella & crew