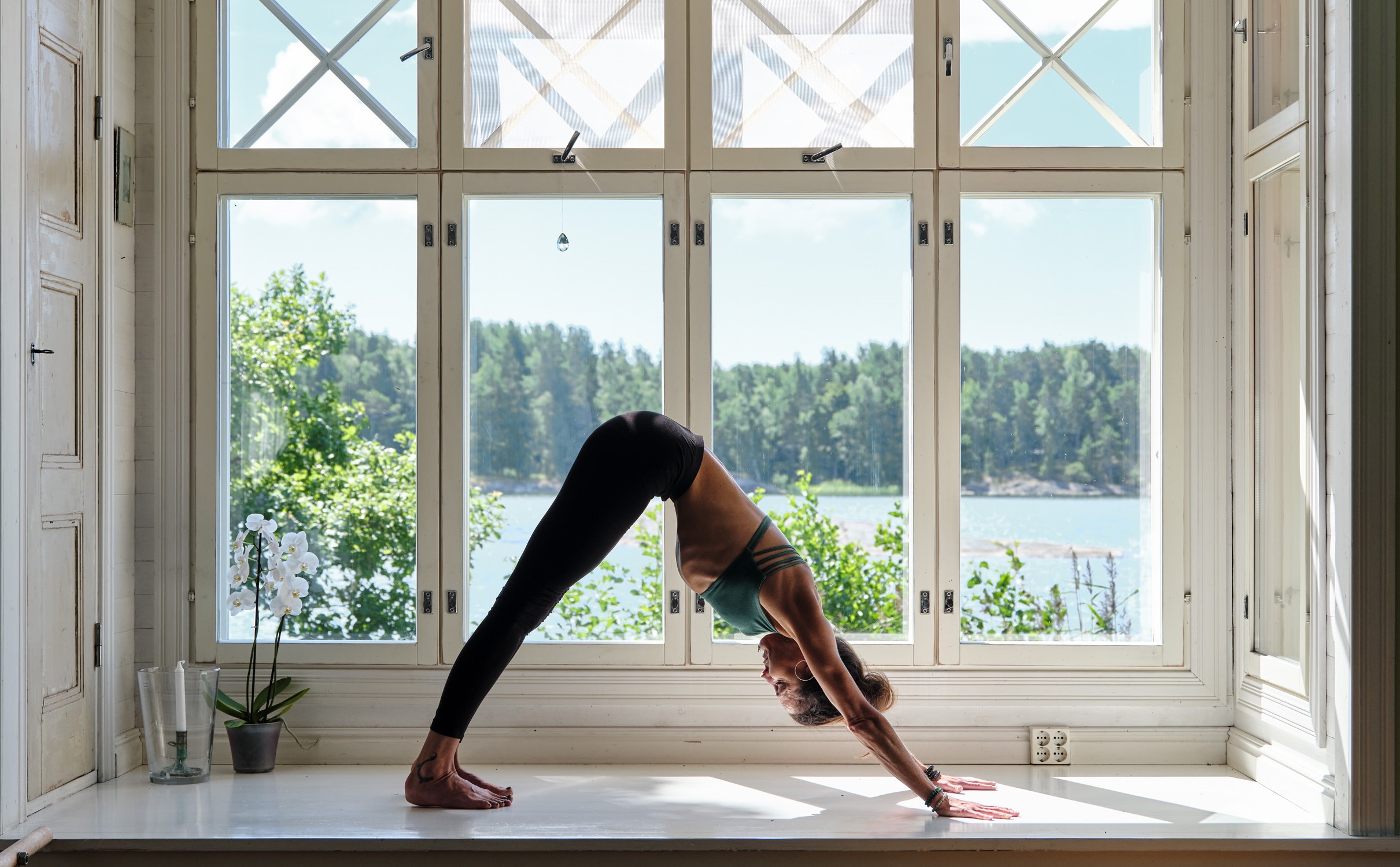 We're already well into the autumn semester with busy morning classes and full evening courses. It's wonderful to see that so many people want to practice yoga and we are delighted to start every day in such good company. It increases motivation and energy levels especially as we move towards colder weather and darker mornings. When there are many people in the shala simultaneously, it's particularly important that we show each other respect and consideration in order for the shala to be a safe and pleasant environment for all. We'd therefore like to remind you to read our shala regulations, which you can find here
The last couple of months have been eventful with the Ribban yoga festival in August and in September we celebrated 10 years as a yoga school. We arranged a successful party with an open house for both old and new participants. We'd like to thank everyone who came and made it a very special day. Pictures from the event can be found on our IG and FB accounts.
This autumn and early winter we have lots of stuff planned for you; social gatherings as well as interesting courses and workshops and a special winter retreat. Read the newsletter to stay on top of everything happening at the shala in the coming months.
YOGA RETREAT IN TENERIFE
We particularly want to flag our winter trip to the Purple Valley Yoga Centre in Tenerife. On 2-13 January 2024, Isabella will teach a 10-day retreat at the lovely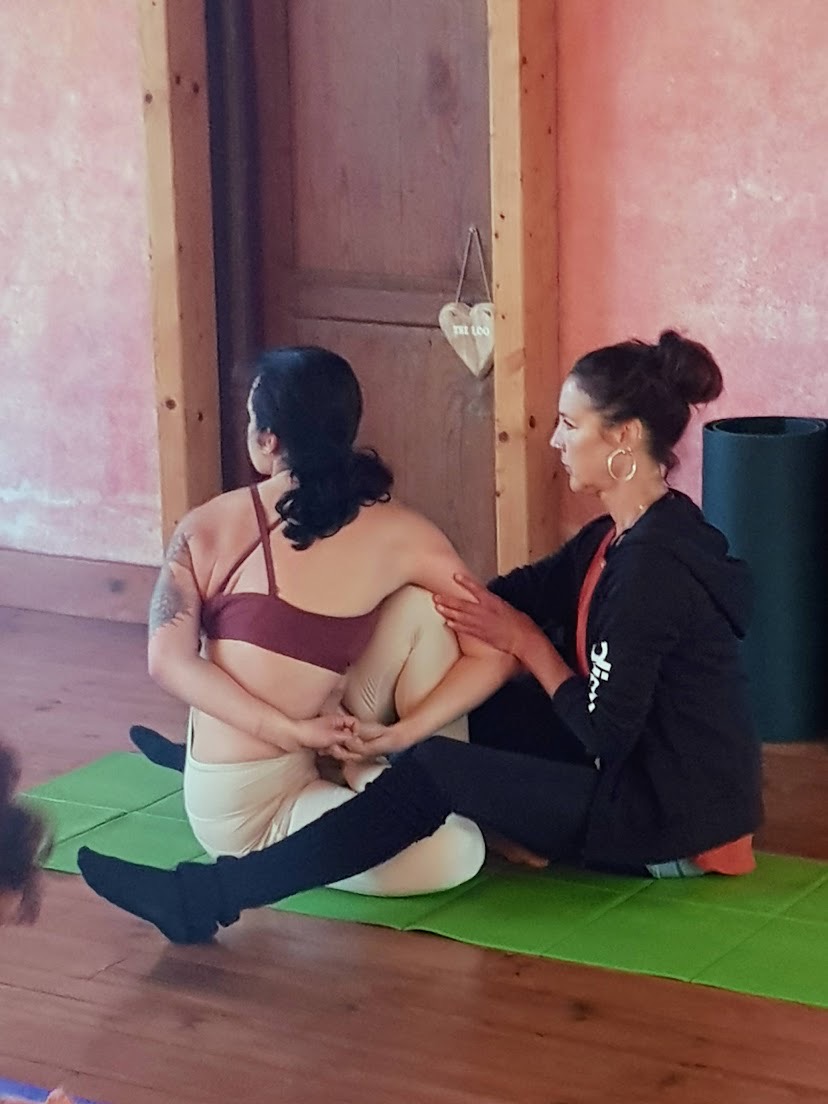 Hacienda Cristoforo (arrival and departure days are the 2nd and 13th so the retreat takes place January 3-12). Take the chance to get a fresh start to the New Year with yoga, sunshine and good food. It's the second year in a row we travel to Tenerife - you can see pictures from that retreat and the beautiful hacienda with its surroundings on our Instagram account. Come with us and recharge your batteries and break the winter with this trip. Book now when flights are still cheaper! You can find more information about the daily program, prices and how to book here.
AUTUMN SCHEDULE
The regular schedule runs until Christmas and is available as an overview on the schedule page. At the bottom of that page, you find all planned schedule changes and cover teachers if applicable. Make sure to check the schedule page regularly for any updates. Please note that one Sunday a month we have a guided primary series class (instead of mysore) followed by tea & talk where we gather to discuss the philosophy of yoga. You can see upcoming dates on the overview schedule. Everyone can take part in the guided class, you don't have to be proficient in the whole Primary series, however ask the teacher beforehand if it's your first time at guided class.
GUEST TEACHERS
TEA&TALK WITH MARTIN GANSTEN - takes place one Sunday a month after a guided class. Martin Gansten from Lund University gives a course in "Yoga as Concept and Practice - A brief History" which runs over four Sundays this autumn. Each lecture covers a different theme and you may join all four or individual sessions. If you missed a session they are all recorded via zoom and you can catch up by watching afterwards. You can take part live at the shala or online. Please book your spot in advance. Read more here.
TRAUMA SENSITIVE YOGA (for anxiety and depression) - a special weekend workshop with Josefin Wikstrøm on 7-8th October. The course is fully booked live but there is still the option to participate online via Zoom. Read more here. Please note that during the weekend with Josefin, all regular courses and mysore classes at the shala are cancelled.
LATE AUTUMN COURSES
After the November school holidays, we start another round of our Ashtanga yoga foundation courses as well as yin yoga & meditation. Read more about all upcoming courses and events on the events page. The page is updated regularly, so please visit it every now and then to see upcoming courses and workshops.
ASHTANGA FOUNDATION/BEGINNERS level 1 - Mondays with Isabella starting on 6/11
ASHTANGA FOUNDATION level 2 (half led, half mysore) Wednesdays with Helena starting 8/11
YIN YOGA & MEDITATION on Tuesdays with Miho starting 7/11
RESTORATIVE YOGA – a special Friday class with Miho held once a month. Get a chance to recover and rest 13/10, 17/11, 15/12. Read more here
That's all for now; the next newsletter will be distributed in November and provide you with information about the Christmas schedule and social events in December. You may already now check out our annual "End of the year-brunch" that's scheduled for the 10th of December and the last class of the year on New Year's Eve. Both are available on the events page.
In the meantime, follow us on social media (links in the menu above) to stay updated between newsletters. If you're not a member of our closed Facebook group, we recommend applying in order to get access to the latest news and updates with short notice. Also, keep in mind that if you haven't visited the shala in a while, we might have changed the entry code. If that's the case, please reach out to us well in advance of your planned visit to get the new code.
Keep calm and carry on doing yoga,
Isabella & the crew
P.S. Don't forget that you can use your wellness allowance with us, and we are also approved for Physical Activity on Prescription.