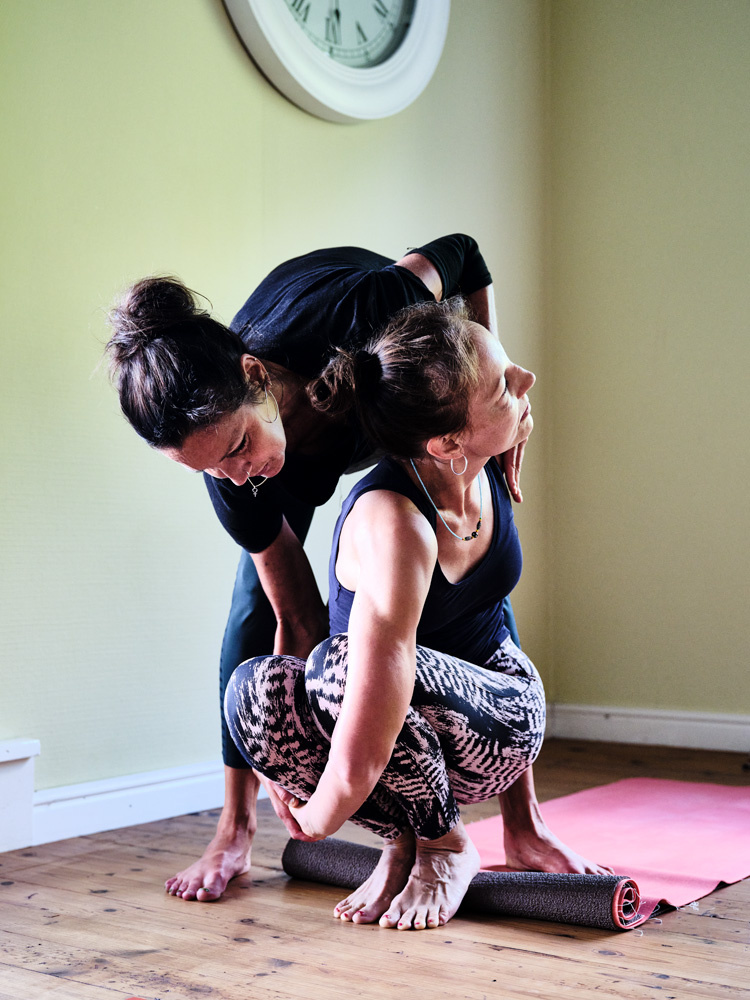 Hope you're having a great summer and have had the chance to relax and recharge. We have a lovely month of July behind us with our annual yoga retreat with Isabella at Kadermo in Finland and with Hanna Mjöberg teaching classes at the shala in Malmö. Thanks to all who joined the retreat and thanks to Hanna for holding space in Malmö.
Ashtanga Yoga Malmö has an exciting autumn ahead and we hope you're as excited as we are. On 2nd of August we reopen after the short summer break and our schedule resumes with all morning classes. The evening classes and courses will start again in September. In September Ashtanga Yoga Malmö turns 10-years old and we celebrate this anniversary with an open house and party where everyone is invited. Read more about the festivities and other happenings in this newsletter.
THE AUTUMN SCHEDULE runs until Christmas and is available as an overview on the schedule page. At the bottom of that page, you find all planned schedule changes and cover teachers if applicable. Make sure to check the schedule page regularly for any updates.
MONTHLY GUIDED PRIMARY SERIES & TEA&TALK WITH GUEST LECTURER - the first monthly guided primary series class is held on 27th August. A new addition this autumn is that, after each guided class, we'll have a "tea&talk" session with guest lecturer Martin Gansten from Lund University. Martin offers a course on "Yoga as Concept and Practice - A brief History" that runs over four Sundays (different themes each session). You need to book your spot in advance but can choose to participate in one or all of the sessions. Read more here.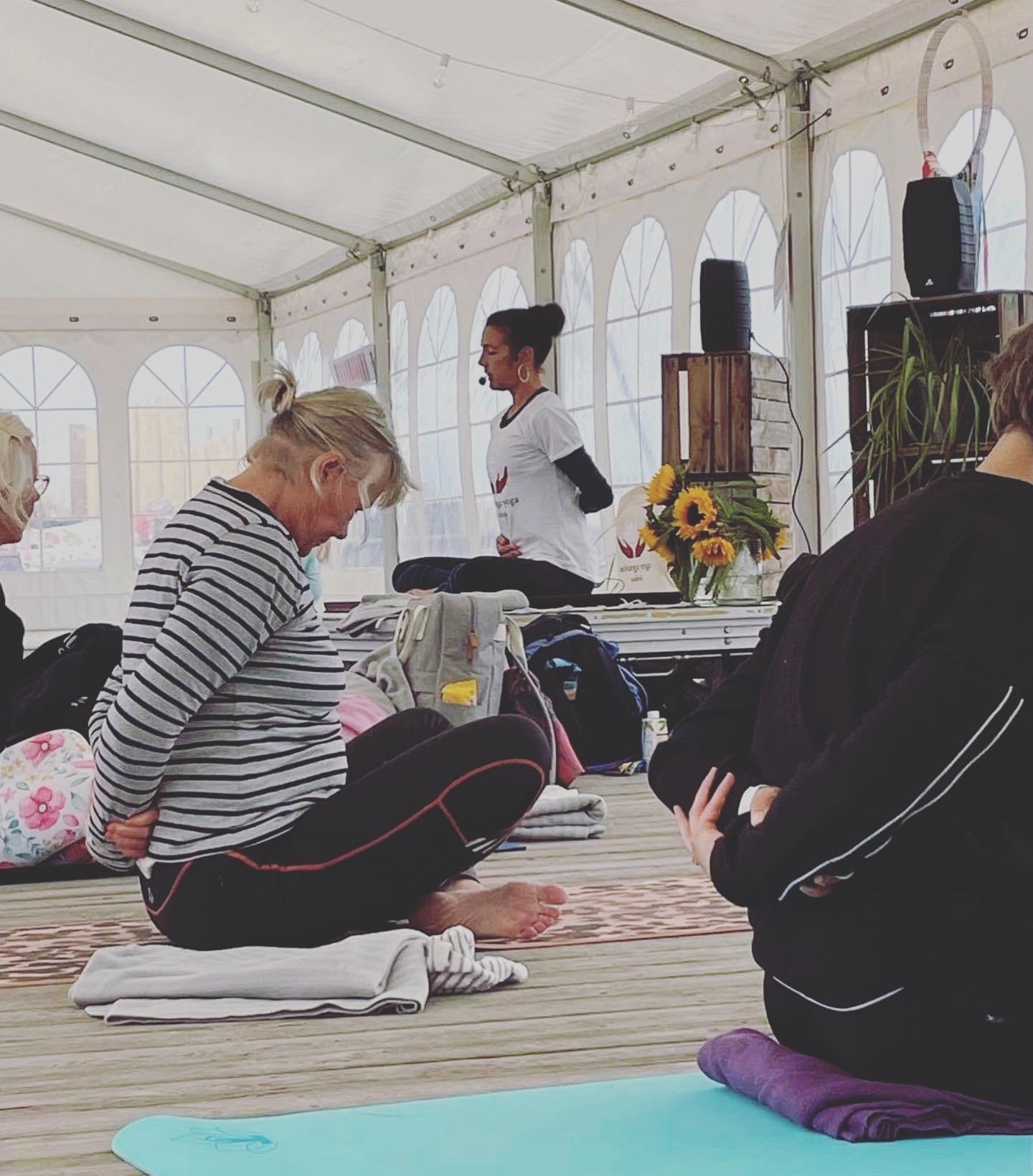 RIBBAN YOGA FESTIVAL ON AUGUST 26-27th - the last weekend of August, we take part at the annual yoga festival at T-bryggan on the Ribersborg Beach. It's two whole days of yoga classes with teachers from several of Malmö's yoga studios. Come and join us, try out different yoga styles, meet other yogis, enjoy good food, and check out some yoga merchandise. Tickets need to be bought advance - you'll get a discount if you use the code AYM100. Read more about the festival, see the program, and buy tickets here.
10-YEAR ANNIVERSARY & OPEN HOUSE - Ashtanga Yoga Malmö celebrates its 10th anniversary in September and on 10/9 at 11.30am we're inviting everyone to an open house with trial classes, "fika" and socializing. All our participants are welcome to bring friends and family. Members of the public can book trial classes through our partner Medborgarskolan or simply come for coffee and a chat. Throughout September, we also offer discounts on several of our practice cards and courses. We're looking forward to celebrating this occasion with all of you! Read more about the open house here.
NEW COURSES THIS AUTUMN - the first round of our foundation courses in Ashtanga, Yin, and Stress Management Yoga start in September. Check our events page for details on all upcoming courses and workshops. The page is updated regularly, so be sure to visit it often to see what's coming up.
ASHTANGA FOUNDATION COURSE - Mondays with Isabella starting on 4 September and Saturdays with Helena starting on 23 September.
ASHTANGA FOUNDATION LEVEL 2 (half led, half mysore) - Wednesdays and Saturdays with Helena starting on 6 September and 23 September respectively.
YIN YOGA & MEDITATION - Tuesdays with Miho starting on 5 September.
YOGA FOR STRESS REDUCTION - Thursdays with Isabella starting on 28 September (in Swedish only).
SPECIAL WORKSHOPS/EVENTS - We also offer some special workshops this autumn. If you'd like to deepen your yoga practice or try something new check out the following:
ASANA UNDERSTANDING & ADJUSTMENT TECHNIQUE (PART 2) - learn more about the purpose and mechanics of different positions. A five session course with Isabella throughout the autumn. Read more here.
RESTORATIVE YOGA – take the opportunity to recover and rest one Friday each month (4 sessions) with Miho. Attend all four sessions and get a discount. Read more here.
TRAUMA-INFORMED YOGA (for stress and depression) a weekend workshop with Josefin Wikström on 7-8th October. The workshop will be held live in our shala but will also be broadcasted via Zoom. In Swedish only. Read more here.
That's all for now. Remember to sign up for the courses in time, as we have limited spots. If you have any questions or are unsure if a course is suitable for you, send us an email or talk to Isabella at the shala.
Our next newsletter will be distributed in October with information about the second half of the semester. In the meantime, follow us on social media (links in the menu above) to stay updated between newsletters. If you're not a member of our closed Facebook group, we recommend applying in order to get access to the latest news and updates with short notice. Also, keep in mind that if you haven't visited the shala in a while, we might have changed the entry code. If that's the case, please reach out to us well in advance of your planned visit to get the new code.
See you on the yoga mat,
Isabella & the crew
P.S. Don't forget that you can use your wellness allowance with us, and we are also approved for Physical Activity on Prescription.