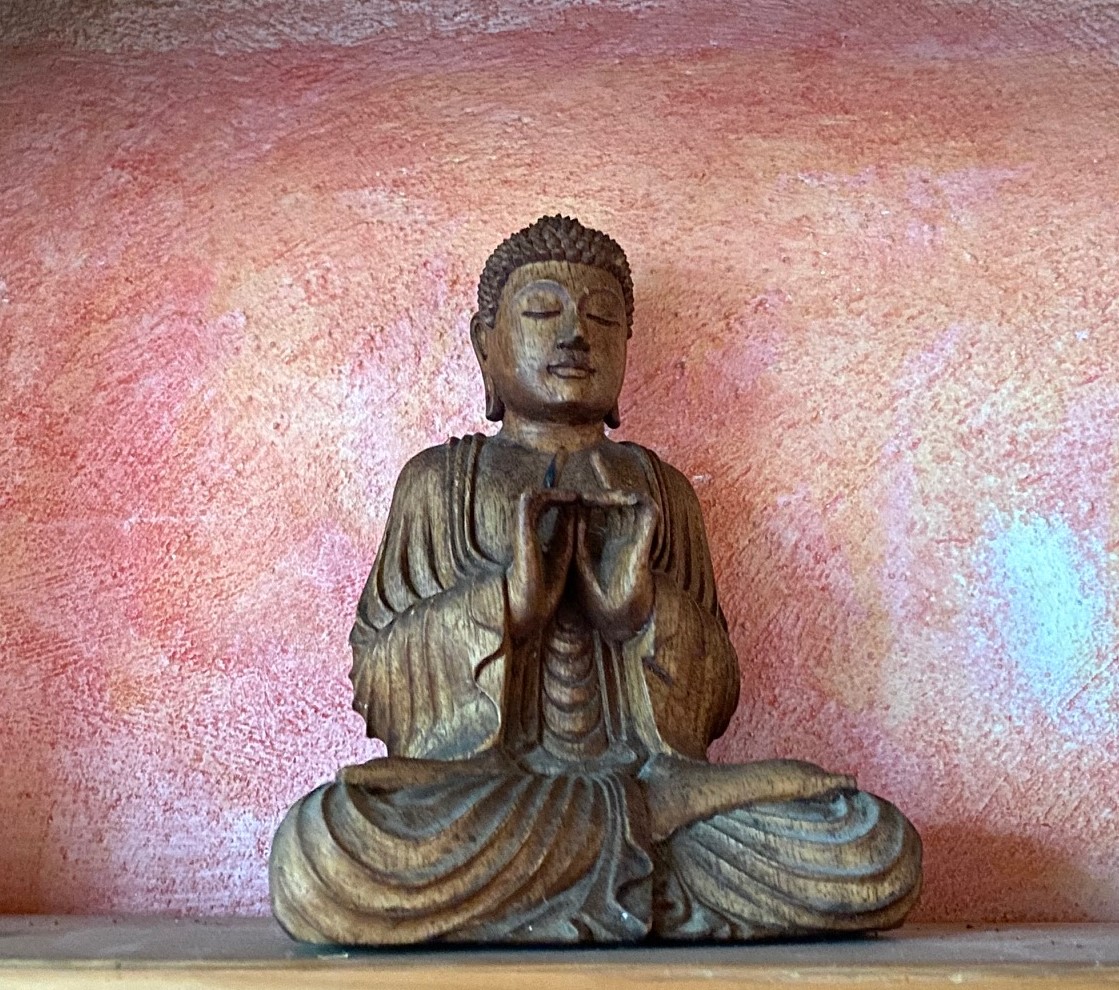 Dear yoga friends,
We hope you've had a good start to the New Year and are ready for many new yoga experiences this spring. Some of us just returned from a week's yoga retreat in Tenerife where we recharged our batteries with good food, sun and lots of time to immerse ourselves in different aspects of our yoga practice. Thanks to Hanna, Sofia and Miho (and Helena) who took care of the shala in Malmö during this time. We hope that those of you who practiced with them had a great experience.
The spring semester officially starts the last week of January and we are delighted that our ashtanga foundation course and yoga for stress reduction course are already fully booked since a couple of weeks. There are still a few spots available for the ashtanga level 2 course with Helena on Wednesdays. During the months to come, we have a lot going on at the shala with several guest teachers who will give special lectures and teach workshops. Continue reading this newsletter in order not to miss any important information.
SPRING SCHEDULE 
You find our spring schedule on the schedule page of this website. Below the schedule at the bottom of the page you can always see the planned schedule changes and who might be covering class. We provide this service for you so that you can keep track and plan your visits to the shala. Please check the schedule page regularly to stay updated.
The spring schedule which runs until after midsummer contains some small changes; Helena's ashtanga level 2 course has been moved to Wednesdays and we have a new yoga for stress management course on Thursday evenings. Guided class of the primary series is held once a month - the next session is on Sunday 29th January at 9am.
After a guided class we always gather for Tea & Talk. This spring we have invited a number of guest lecturers for these occasions. First out is Associate Professor Martin Gansten from Lund University. On Sunday 29th January at 11am, he will give a presentation on "Sanskrit and yoga from a historical perspective". Martin explains why knowledge in Sanskrit is of interest to those who practice yoga and why it is important for the development of our daily practice. The lecture is held in Swedish and is complementary for those who already have practice cards with us. Outsiders who wish to join may book their spot and pay through our partner Medborgarskolan. More info here.
On Sunday 5th March, we host Lisa Lalér from Yogashala Stockholm and Jens Bache from Astanga Yoga Copenhagen. Lisa teaches the guided Primary Series class and Jens the subsequent Tea & Talk. Jens shares his research on the origin of yoga and gives a presentation on the theme "The stories behind the modern yoga - history or myth? We are very happy that Lisa and Jens want to visit us - it is a fantastic opportunity for our yoga practitioners to meet and learn from two prominent Scandinavian ashtanga yoga teachers. Read more about the event here
GUEST WORKHOPS
In the spring we also have special guest workshops planned with two international, very experienced teachers. We are very proud to welcome:
- LAKSHMISH BHA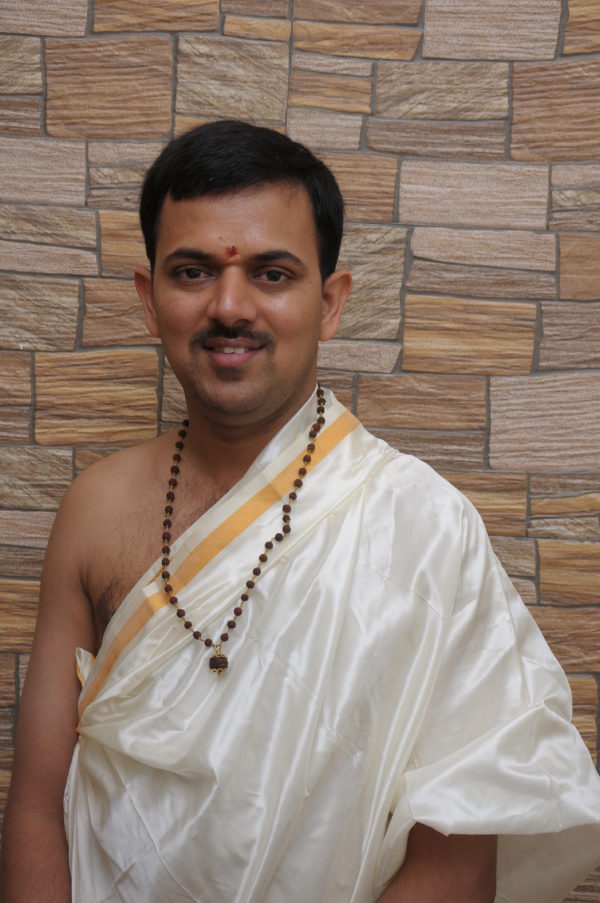 T our chanting and philosophy teacher from Mysore, India. Between 13-15 April, Lakshmish will teach three classes and hold a puja, a special Indian ceremony, at our shala. It will be a unique event that definitely should be experienced - it's a great chance to learn from an Indian teacher on Swedish ground. Read more here and sign up well in advance.
 NEW COURSES
Several of our January/February courses are already fully booked or have only limited places available. Yin yoga with Miho, which starts on 31/1 is still open for booking as well as Helena's Ashtanga level 2 course/class on Wednesdays starting 25/1 (both courses are also open to our current card holders on a drop-in basis). If you didn't make the Jan/Feb courses you have another chance to sign up for March and April:
ASHTANGA FOUNDATION COURSE (beginners) Saturdays with Helena starting 4/3 or Mondays with Isabella starting 17/4
ASHTANGA FOUNDATION LEVEL 2 (half -led half mysore) with Helena starting 12/4
YIN YOGA with Miho starting 11/4
YOGA FOR STRESS REDUCTION with Isabella starting 20/4
Read more about all upcoming courses and events on our events page. The page is being updated regularly so if you don't find the course you're looking for please check back in a few days.
FRIDAY FUN
Our alternative after work class returns in the spring with brand new themes one Friday a month. We start by exploring our hips and hamstrings on 10th February and the following month on 10th March the class is dedicated to women only with a special "Ladies night" theme. In April, Miho offers a restorative yoga class for recovery and to combat spring fatigue. All planned events are available on the events page and do not forget to sign up well in advance to secure your spot.
 MORE "YOGA GOODIES"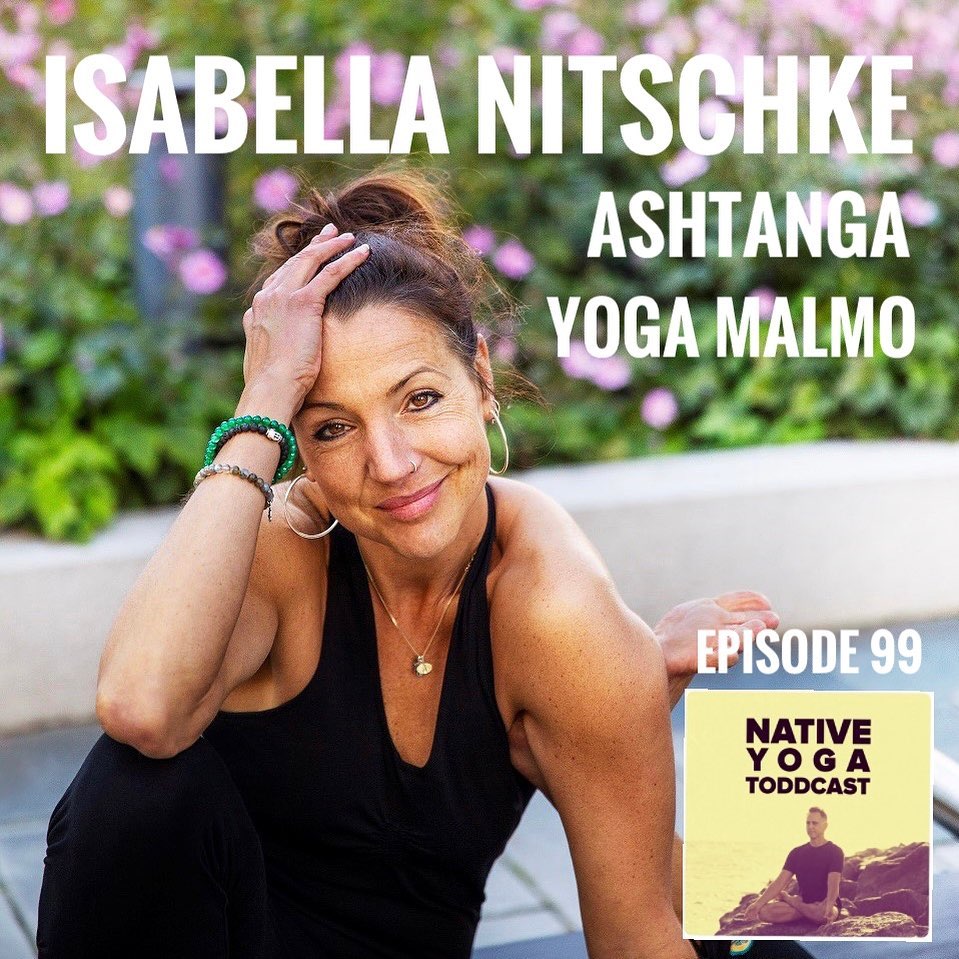 For those who are interested, we can recommend two podcast interviews that Isabella recently took part in. In December a discussion with Rich Ray from Ashtanga Yoga Portland Maine was published (listen here) and now in January a conversation with Todd McLaughlin from Native Yoga in Florida came out (listen here). Both podcasts also have several other interesting interviews with different kinds of yoga practitioners from around the world. Listen and enjoy the podcast yoga jungle.
It always makes us really happy when you share information about the shala and recommend us to friends or family. In addition to courses and classes organised at the shala in Malmö, we also take part in events outside the yoga school. On March 3-5 Isabella is invited to guest teach in Falkenberg (shala of Hanna Mjöberg). If you know anyone who might be interested, please let them know, or why not join yourself for a yoga weekend - more info here.
The next newsletter will be distributed in late March but please keep an eye on the website in between newsletters and/or follow us on social media (links above in the menu). If you are not a member of our private (closed)  Facebook group, we recommend applying to it to get access to the latest news and updates at short notice. Remember that if you haven't been to the shala for a while, we may have changed the door code. Please get in touch well in advance of your planned visit to get the new code.
Every day is a fresh start
Isabella & crew